Our Winemaker, David Polite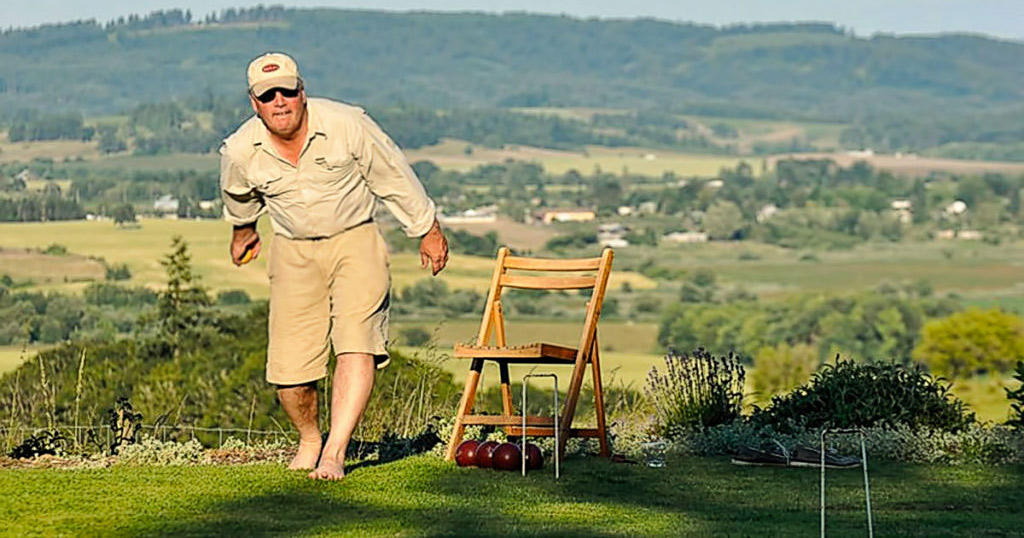 There are three principle hallmarks that guide the winemaking philosophy of Carlton Hill's owner and wine maker David Polite. The first is to grow the best fruit possible so as to let the grapes do the talking for each vintage. Consequently, you will not get any "Big Macs" here. To insure we capture the unique aspects of each vintage, the same vinification regimen is followed in the winery for each vintage. For instance, all our Estate Pinot Noirs are aged for 11 months in French oak, 20% of which are new barrels. The only thing that will vary from year to year is the percentage of whole cluster juice and this again is dictated by the vintage and what it allows us to do.
Second, we avoid manipulating the wines.  No enzymes are used to enhance extractions nor do we employ any techniques to concentrate the must. Unless a problem should arise, indigenous fermentations are the rule in the winery. We are able to do this year in and year out because of the high quality of fruit the Carlton Hill Vineyard produces each year. I guess we are lucky in this way and this is one of the reasons we don't source fruit from other vineyards.
Third, our goal is to make wines which display depth, structure and lingering finishes. Carlton Hill Pinot Noirs are food friendly wines and are designed for extended cellaring. We are able to achieve this because the wines are put into bottle with lower PH levels (higher acidity) than many pinot noirs. Also, by avoiding higher alcohol levels, we increase the cellar worthiness of our wines. The eastern aspect of the Carlton Hill Vineyard combined with early picking dates help reduce sugar concentrations in our grapes and thus alcohol levels in our wines. We confess that our wines are not ready to drink in year one. This is probably a bad business decision but, in our opinion, a good winemaking decision. But you will be the ultimate judge of this. Enjoy!