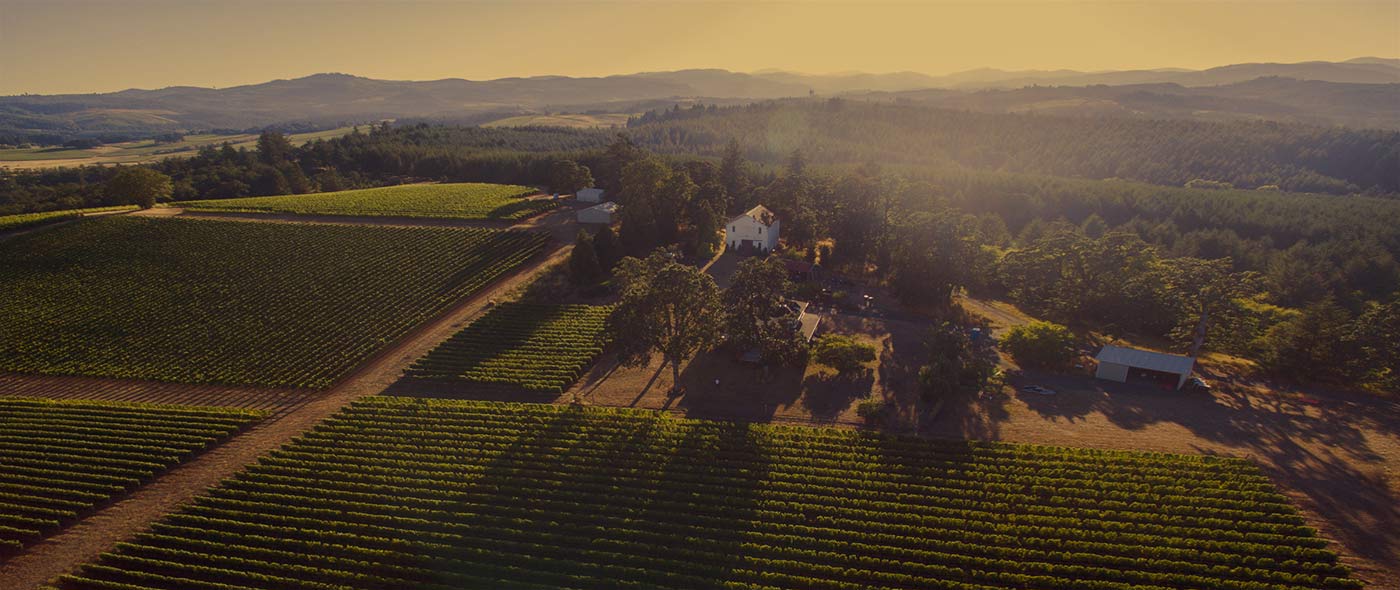 Making great wine begins with growing great grapes in a great place with great soil. Situated in the heart of the Yamhill-Carlton American Viticulture Area, the 11-acre Carlton Hill Vineyard is the exclusive source of fruit for our Carlton Hill Estate and Estate Reserve Pinot Noir—and this vineyard is something special.
Carlton Hill Vineyard is unusual among its Oregon peers and neighbors because it enjoys a pure eastern exposure to the sun, not unlike the great Gran Cru vineyards of Burgundy, but in contrast to most Oregon vineyards which face south. We believe the eastern orientation of our vineyard allows the grapes to ripen in the most gentle manner possible, preserving the delicate-yet-complex nature of the Pinot Noir grape.
Carlton Hill Vineyard was originally planted in 1999 as 6 acres, 3 each of 115 and 777 Dijon clones. In 2008, we expanded, planting an additional 5 acres; adding the Wadenswil and Pommard clones.
Desiring wines with concentrated, intense flavors, we chose a dense planting scheme. As a grower, we really focus on canopy management, crop yield and quality. Grapes don't just grow themselves! The Pinot Noir grape, in particular, is a fussy one.
Our intensive efforts during the growing season usually yield about 2 tons of Pinot Noir grapes to the acre. Based on weather (and collateral damage by hungry birds), this number can change, but it's our aim.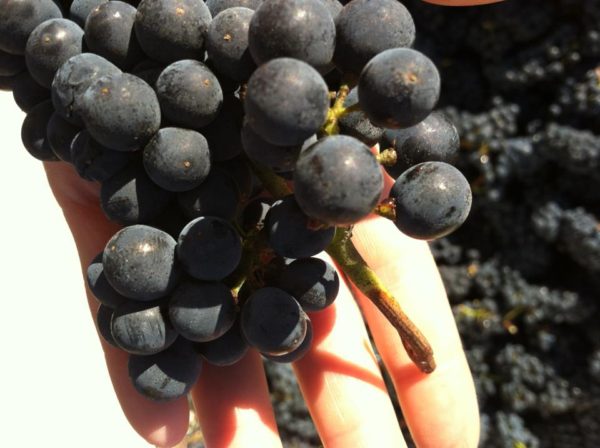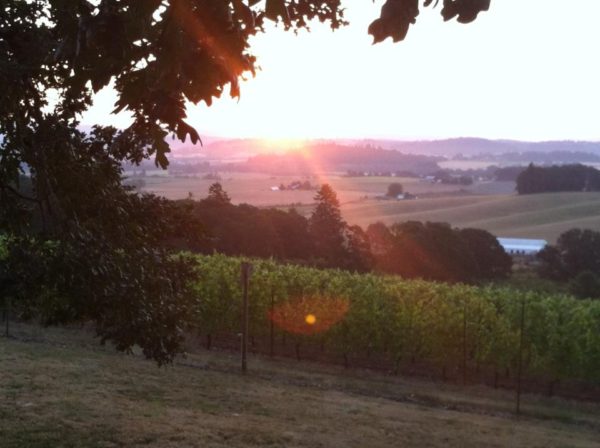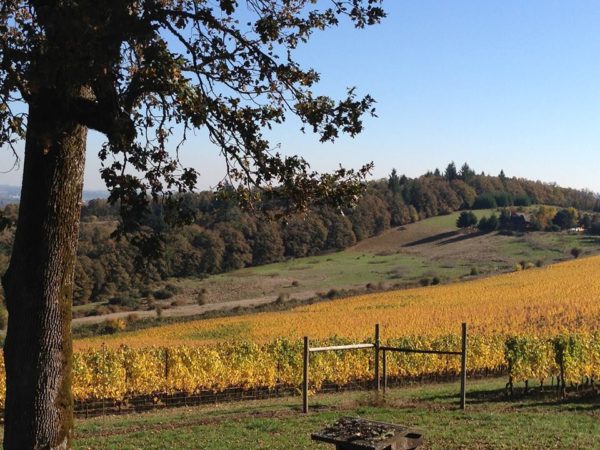 LIVE & Salmon-Safe Certified
LIVE stands for "Low-Input Viticulture and Enology." But what does that mean?
It's jargon for "less is more," — less pesticides, fertilizers, chemicals, water and natural resources to grow wine grapes. The LIVE program is based on international standards of sustainable viticulture. LIVE represents the highest standard of sustainability in the world for vineyards. Read more about the LIVE program.
Carlton Hill Vineyard is one of only 169 Oregon vineyards to have been certified to date, which we hope you'll agree is NTS (not too shabby).
Our Salmon-Safe certification is a result of our achieving LIVE certification. As it turns out, using fewer chemicals, fertilizers and having a non-irrigated vineyard are all good things for Oregon's rivers and their salmon population.
As a catch-and-release fly-fisherman, I get it. I want the rivers—and the salmon—to be here for a long time.
Enjoy your Carlton Hill wines knowing that they're made from certified sustainably grown grapes.