Events at Carlton Hill Vineyard
Harvest Celebration
November 17th 1-5pm
On Saturday, November 17, between 1:00 and 5:00 pm, the barn doors will open to celebrate and share the tastes of Oregon's finest wines and bounty.
From Carlton Hill, 2016 Estate and 2016 Trophy Reserve Pinot Noirs shall be making their debuts. From our library, the 2010 Estate Pinot Noir shall also make an appearance as will our 2017 Rose.
This year, as in years past, we'll also be joined by three different wine makers who continue to make award-winning wines. John Zelco will be pouring new wines from the prized Z'IVO collection.
As well, we will be joined by Kevin Green, owner and vintner for La Randonnee and Green Grove Cellars who will be pouring his highly acclaimed single vineyard Carlton Hill Pinot Noir as well as his much anticipated release of the 2017 La Randonnee Sauvignon Blanc.
Finally, you will also have the opportunity of tasting the offerings of Genius Loci Wines and winemaker Michael Lundeen. Michael is the head winemaker for Walnut City Wineworks but finds the time to make his own incredible line up of wines. It is rumored he will be pouring a newly released sparkling wine to jazz up the affair.
Of course, The Barn Tasting includes an array of savory foods prepared by Chef Karo Thom. In all, your tasting fee gives you access to more than a dozen pours from a broad array of both white and red varietals, delicious food, and a souvenir wine glass.
There is a $25 tasting fee per person (two people can share 1 glass for $40; Carlton Hill Reserve Club & Cellar Club members admitted free). Hope to see you all at the Barn.
For directions, please go to www.carltonhillwines.com. MapQuest, GPS navigators and Google Maps direct people to a portion of Cummins Road that no longer exists.
Best regards,
David C. Polite
Carlton Hill Wine Co.
More information:
 (503) 852-7060
A Taste of Place
West Ridge Yamhill Carlton AVA
Wine Tasting
1-5 pm Saturday October 13th $25
Four wineries, over ten wines, light appetizers. Join us for an extraordinary lineup of award-winning wines produced exclusively from the western ridge of the Yamhill Carlton AVA. This is a rare opportunity to taste the limited production of wines from the vineyards of Carlton's West Ridge.
More information:
 (503) 852-7060
CARLTON VINEYARD WINES
2016 Carlton Hill Pinot noir
2017 Carlton Hill Pinot noir
2017 Carlton Hill Rosé
MONTINORE ESTATE
2017 Montinore Pinot noir – Tidalstar
2017 Montinore Chardonnay – Tidalstar
…AND… WINE COMPANY
2016 Estate Pinot Noir
2016 Estate Chardonnay
EIEIO
2016 Yates Conwill Pinot noir – Field Blend
2016 Yates Conwill Pinot noir – Own Roots
2016 Yates Conwill – Chardonnay
A Taste of Place
West Ridge Yamhill Carlton AVA
Wine Dinner
6-9 pm Saturday October 13th  $125
Catered by The Barberry, an intimate experience in the historic Carlton Hill barn, a dinner designed to illustrate the unique qualities of the West Ridge of the Yamhill Carlton AVA. Enjoy reserve and vintage wines from four wineries paired with delicious food.
Call The Barberry
for dinner reservations:
503-857-0457
Menu

Cellar Club Release Party
SAVE THE DATE!
Saturday November 3rd — details to be announced.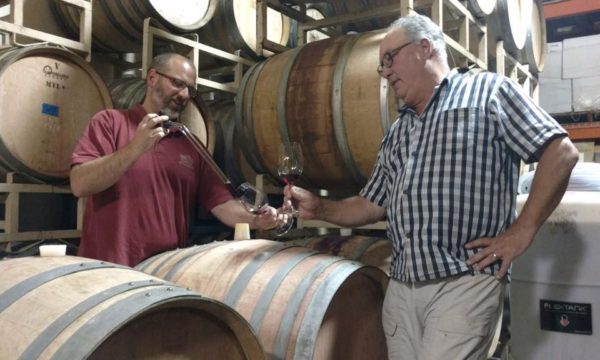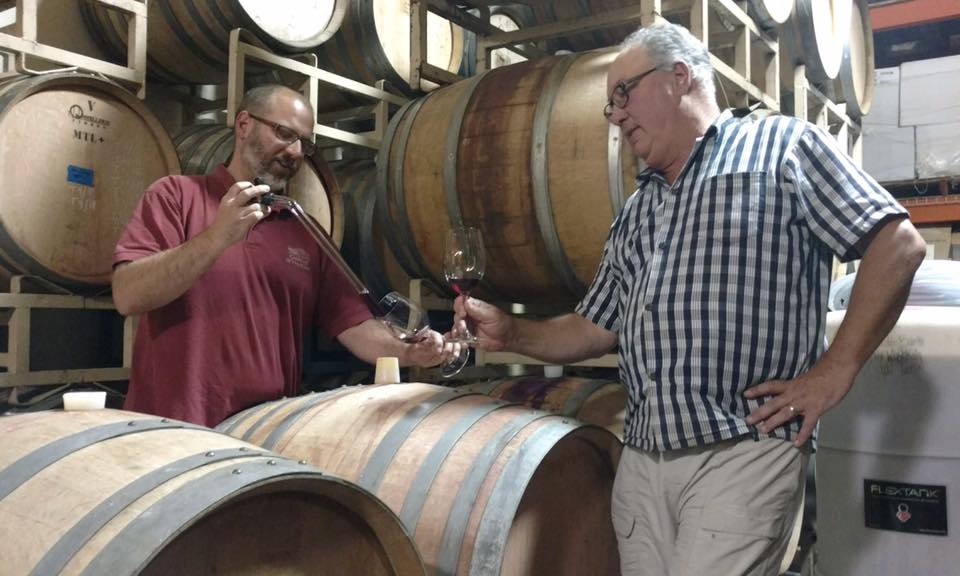 Join us on Sunday July 22nd
11:30am – 2pm
☀  Croquet ☀
Wine tasting  ☀  Mimosa Brunch
Tickets $60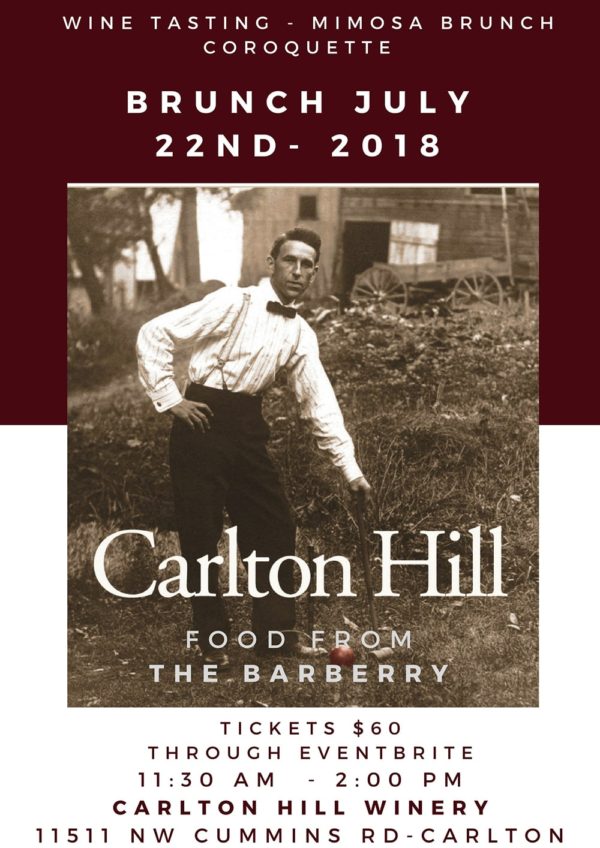 Reserve Club Croquet Tournament 2018
Saturday, June 30th Noon – 5 p.m.
Tournament play begins at 1 p.m. Dress – Croquet whites
Please join me for your Members-Only day at Carlton Hill on Saturday, June 30. Play in the croquet tournament (A 2012 Magnum for the winner!) taste and pick up your new 2016 Trophy Reserve, and try our first release of the 2017 Estate Rosé of Pinot Noir. Of course, you will be served a great lunch to be shared among your fellow Reserve Club members.
As for the 2016 Trophy Reserve, it is showing beautifully given its young state. FYI, both the 2014 and 2015 Reserves each earned 92 points from Vinous Magazine which is not a publication known for grade inflation. I expect the same for the 2017. For the actual reviews on the wines from 2014 and 2015, please clink on the link set out below.
While this is a Reserve Club-only event, members should feel free to bring a guest who might make a good addition to the Club. You can let your friends know that they will receive a complimentary bottle of our 2017 Estate Rosé when signing up. Current members who refer them will receive a bottle of one of our hidden gems: the 2011 Whole Cluster Pinot Noir.
Please let me know at your earliest convenience if you'll be able to attend this year's celebration (and how many we should expect in your party). Also, if you'd like to participate in the croquet tournament please let us know with your RSVP, as spots on the ladder are limited. The games will begin at 1:00 p.m. sharp! I am truly look forward to seeing you. – David
PS- IF you'd like to join the Reserve Wine Club,
email me
or give me a call at 503-852-7060 and I'll get you signed up!
.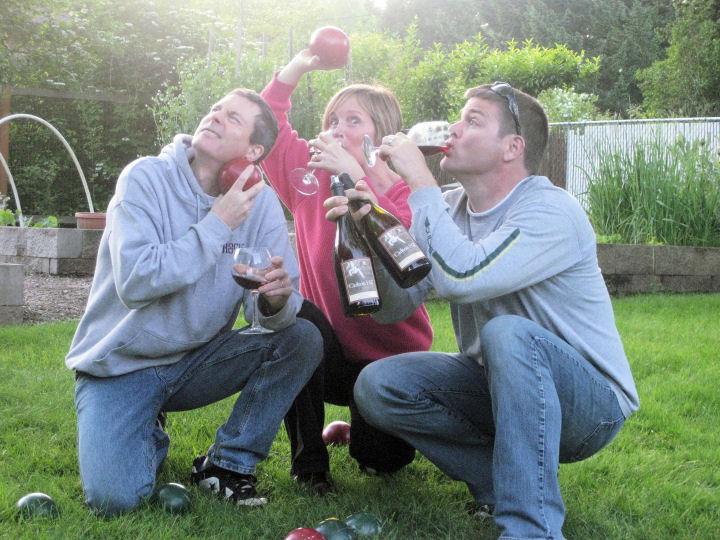 Memorial Weekend Tasting in the Barn 2018
Featuring the wines of Carlton Hill, Redolent, Z'IVO, and La Randonneé
Sunday, May 28th 1 pm – 5 pm
The Barn at Carlton Hill Vineyard 11511 NW Cummins Rd Carlton, OR  97111
Memorial Day is almost here and after a long, wet winter, it's time for wine and sun to work their magic together. To embrace this experience, come join us for our annual afternoon savoring the views and the flavors from atop Carlton Hill.
In addition to the wines from Carlton Hill Vineyard, we are excited to include the wines from the up and coming winemaking team of Boyd Pearson and Jon Larson who launched their Redolent wine label in 2016. Redolent will be debuting its Rose of Nebbiolo as well as a 2016 Carlton Hill Vineyard Pinot Noir. We are also happy to be featuring once again winemaker John Zelko and his family of Z'IVO Wines along with Kevin Green, owner and winemaker for La Randonnée.
In all, you'll be able to taste over a dozen wines (including Sauvignon Blanc, Chardonnay, Pinot Noir and Rosé) while enjoying seasonal fare prepared by Chef Karo Thom.
Entry is $25 per guest (no checks please) and admission includes a free wine glass.
More information: (503) 852-7060 or email us.
Hope you can join us for the fun!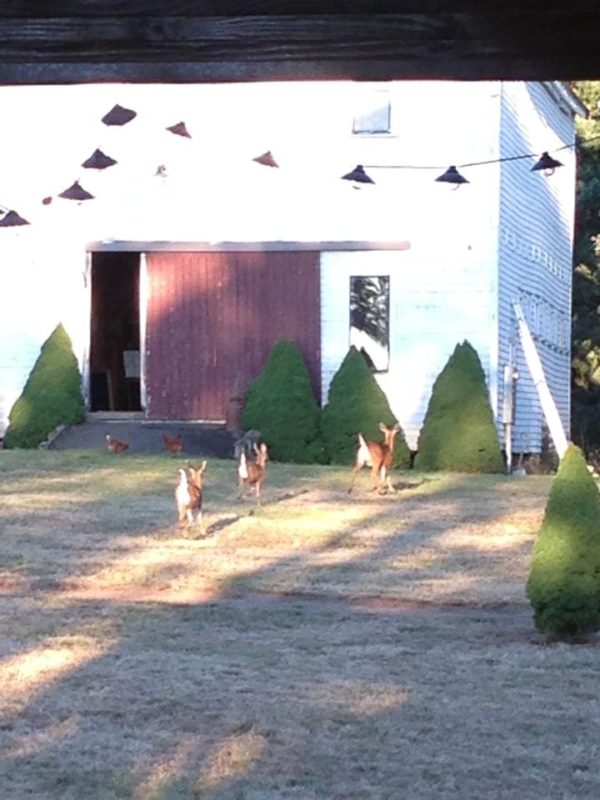 Yamhill Carlton AVA Spring Wine Tasting
Saturday, April 14
11 am – 3:30 pm
Anne Amie Vineyards
If you've never been to an AVA wine tasting event before—now's the perfect time!
Join us at the 9th annual spring wine tasting for members of the Yamhill Carlton AVA. We always look forward to this event because it showcases what makes our viticulture area such a special place to live, work & visit—friendly and approachable wine makers, delicious wines, seasonal food bursting with local flavor from talented chefs.
Anne Amie Vineyards
6580 NE Mineral Springs Rd
Carlton OR 97111
Tickets are $40
Advanced Purchase Strongly Required
SOLD OUT
More information: (503) 852-7060 or email us.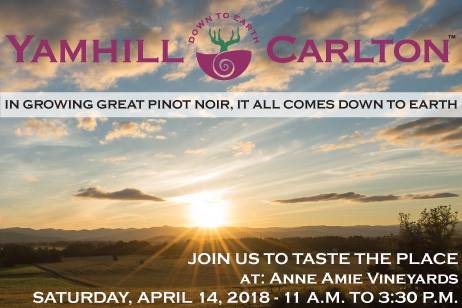 Pre-Thanksgiving Weekend Is Back!
Pre-Thanksgiving Weekend at the Barn
Saturday, November 18, 2017
Carlton Hill opens for public wine tastings but a few times per year; the final event of 2017 the Saturday before Thanksgiving. We hope to see you here!
Mark your calendars, pull on your mud boots, and don your warmest rain coat (though the heaters will be on full-blast in the barn). We'll have delicious tasting nibbles and more than a dozen wines (including Rose, Sauvignon Blanc, Riesling, and, obvs, Pinot Noir) pouring from Carlton Hill Vineyard, Z'IVO, La Randonnee, and Communique.
Time: 1 – 5 pm
Tasting Fee: $25 ($30 for two people to share one pour)* includes food, at least 12 1-oz tastes, and logo wine glass.
Bonuses: Holiday special pricing will be available, so be prepared so shop & save!
*Members of our Reserve Club and Cellar Club get in for free.