Taste of Place – Saturday October 13th
A Taste of Place
West Ridge Yamhill Carlton AVA
Wine Tasting
1-5 pm Saturday October 13th $25
Four wineries, over ten wines, light appetizers. Join us for an extraordinary lineup of award-winning wines produced exclusively from the western ridge of the Yamhill Carlton AVA. This is a rare opportunity to taste the limited production of wines from the vineyards of Carlton's West Ridge.
More information:
 (503) 852-7060
CARLTON VINEYARD WINES
2016 Carlton Hill Pinot noir
2017 Carlton Hill Pinot noir
2017 Carlton Hill Rosé
MONTINORE ESTATE
2017 Montinore Pinot noir – Tidalstar
2017 Montinore Chardonnay – Tidalstar
…AND… WINE COMPANY
2016 Estate Pinot Noir
2016 Estate Chardonnay
EIEIO
2016 Yates Conwill Pinot noir – Field Blend
2016 Yates Conwill Pinot noir – Own Roots
2016 Yates Conwill – Chardonnay
A Taste of Place
West Ridge Yamhill Carlton AVA
Wine Dinner
6-9 pm Saturday October 13th  $125
Catered by The Barberry, an intimate experience in the historic Carlton Hill barn, a dinner designed to illustrate the unique qualities of the West Ridge of the Yamhill Carlton AVA. Enjoy reserve and vintage wines from four wineries paired with delicious food.
Call The Barberry
for dinner reservations:
503-857-0457
Menu

Schedule a private wine tasting with us and enjoy a very special experience.
Appointments are available Monday-Saturday, 10am-3pm.  Yes, we allow groups, and ask that you contact us at least 48 hours ahead of time for groups of 6 or more.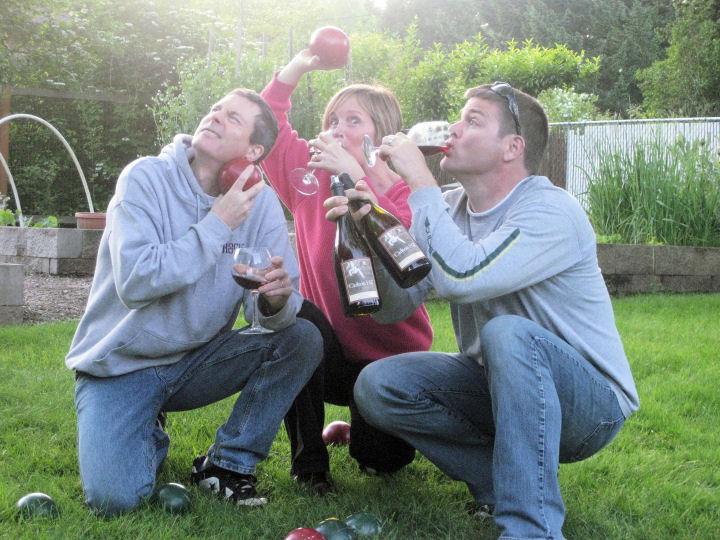 Our loveable winery dog, Walker, might be a star! He is a candidate to be in a calendar featuring vineyard dogs – he's excited–can you tell? Whether he makes the cut and gets into the calendar or not, Walker is our star!
thanks to Brandon Porter for the photo!