Harvest Celebration
November 17th 1-5pm
On Saturday, November 17, between 1:00 and 5:00 pm, the barn doors will open to celebrate and share the tastes of Oregon's finest wines and bounty.
From Carlton Hill, 2016 Estate and 2016 Trophy Reserve Pinot Noirs shall be making their debuts. From our library, the 2010 Estate Pinot Noir shall also make an appearance as will our 2017 Rose.
This year, as in years past, we'll also be joined by three different wine makers who continue to make award-winning wines. John Zelco will be pouring new wines from the prized Z'IVO collection.
As well, we will be joined by Kevin Green, owner and vintner for La Randonnee and Green Grove Cellars who will be pouring his highly acclaimed single vineyard Carlton Hill Pinot Noir as well as his much anticipated release of the 2017 La Randonnee Sauvignon Blanc.
Finally, you will also have the opportunity of tasting the offerings of Genius Loci Wines and winemaker Michael Lundeen. Michael is the head winemaker for Walnut City Wineworks but finds the time to make his own incredible line up of wines. It is rumored he will be pouring a newly released sparkling wine to jazz up the affair.
Of course, The Barn Tasting includes an array of savory foods prepared by Chef Karo Thom. In all, your tasting fee gives you access to more than a dozen pours from a broad array of both white and red varietals, delicious food, and a souvenir wine glass.
There is a $25 tasting fee per person (two people can share 1 glass for $40; Carlton Hill Reserve Club & Cellar Club members admitted free). Hope to see you all at the Barn.
For directions, please go to www.carltonhillwines.com. MapQuest, GPS navigators and Google Maps direct people to a portion of Cummins Road that no longer exists.
Best regards,
David C. Polite
Carlton Hill Wine Co.
More information:
 (503) 852-7060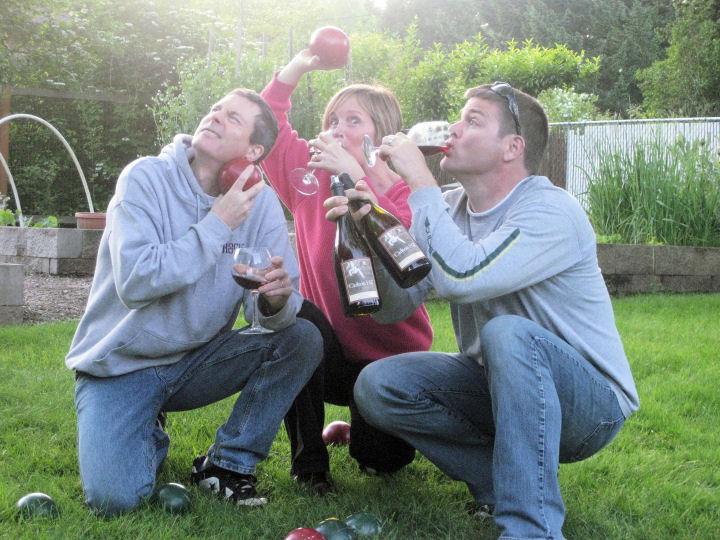 Schedule a private wine tasting with us and enjoy a very special experience.
Appointments are available Monday-Saturday, 10am-3pm.  Yes, we allow groups, and ask that you contact us at least 48 hours ahead of time for groups of 6 or more.
Our loveable winery dog, Walker, might be a star! He is a candidate to be in a calendar featuring vineyard dogs – he's excited–can you tell? Whether he makes the cut and gets into the calendar or not, Walker is our star!
thanks to Brandon Porter for the photo!